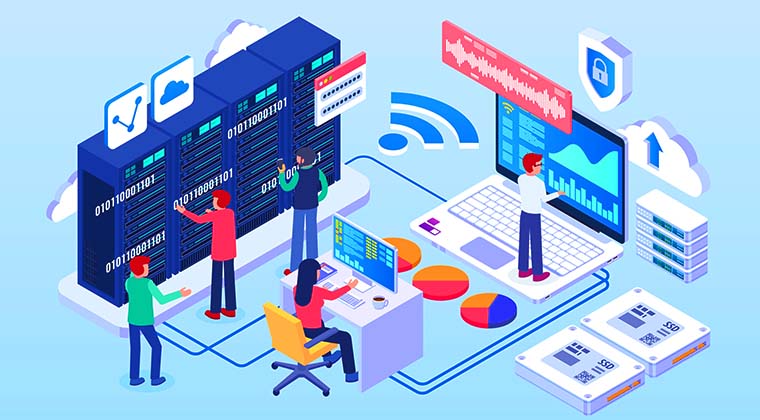 PROJECT - 1
Industry - Stock Broker Companies
Internal Network Pentesting
Domain - Ethical Hacking
An internal penetration test uses a different way of dealing with the attacks and comes into the picture after completion of an external penetration test.
What We Offer
Our Training Options
If you want to combat the black hat hackers, you will be needing of ethical hacking certification that also should be a global certification in ethical hacking. We at DataSpace Academy provide comprehensive IT security for students and professionals who have an interest in ethical hacking course near me. We show the most recent and most refreshed improvements in the data security area alongside top to bottom moral hacking certificates preparing for our understudies.
Basic Plan
Certification in Ethical Haking
₹ 0
Ultimate
Certification in Ethical Haking
₹ 11,800
40 Hours Live Interactive Session by Industry Expert
Lab Access (100+ Videos, 50+ PDF)
World Recognised Certificate
3 Months Internship Program after the course
Next Course Enrollment 5% Discount
Whatsapp Group Tech Support
Premium
Certification in Ethical Haking
₹ 6,000
World Recognised Certificate
3 Months Internship Program after the course
Next Course Enrollment 5% Discount
Whatsapp Group Tech Support
DataSpace Academy's
Upcoming Batch Schedule
Date

Time

Batch Type

Instructor

Location
Our Instructors
Samiran Santra
CEO & Founder
---
He is an Ethical Hacker and Bug Bounty hunter. He is having more than seven years of experience in cyber security consulting and training areas. His primary area of interest includes a network security audit, vulnerability assessment, penetration testing of web and mobile applications, Cyber Counterintelligence, Reverse Engineering, Threat hunting, Malware analysis, etc. He has provided cyber security consulting services to many private and Government organizations including a few banks in Gulf countries.
Soumya Jas
Cyber Security Analyst
---
Soumya Jas is a Web Application Penetration Tester, Bug Bounty Hunter, Blockchain and Python Enthusiast. Additionally, he has an experience in playing CTF games on platforms like Portswigger and HackTheBox. While auditing and securing websites like eBluesoft (https://ebluesoft.com/) he discovered critical vulnerabilities and mitigated those vulnerabilities.
Certifications:
CompTIA Linux+ issued by Cybrary (Certificate Number: C-74a2e5c47-f52ea8)
Penetration Testing and Ethical Hacking issued by Cybrary (Certificate Number: C-74a2e5c47-a2f5b1) Advanced Penetration Testing issued by Cybrary (Certificate Number: C-74a2e5c47-117bb4)
CNSS | Certified Network Security Specialist issued by ICSI (Certificate Number: 18842617)
Raunak K. Bagchi
Cyber Security Analyst
---
Raunak K. Bagchi is an experienced Cyber Security Analyst with web application testing and bug-hunting expertise. He has reported several vulnerabilities in platforms such as Bugcrowd, HackerOne, and Integriti and holds certifications in CEHv11 and CCNA essentials. With a strong background in Python programming and manual and automated source code analysis, Raunak is a valuable asset to any cybersecurity project.
Soumya Maity
Lead Network Analyst & Cloud Support Engineer
---
IT expert Soumya Maity has more than 2.5+ years of experience in the field of Hardware & Network troubleshooting. Also he has experienced in AWS.
Professional Qualification:
Master's in Network Administration
AWS Solution Architect
CISCO Certified (CCNA/200-301)
Experience:
Lab assistant in Jetking (Bhawanipur) for 1.5 years project in networking.
Short term Hardware & Network troubleshooting project in Honeywell Company.
Project on AWS
Working as a Lead Network Analyst & Cloud Support Engineer at Dataspace Security Pvt. Ltd (from Dec-2021)
Davinder Singh
Senior Cyber Security Analyst
---
CEH Certified, Qualys Guard VM Certification 2019, DevSecOps Trained, DAST & SAST Handling client end to end from taking requirements till providing end report post-false-positive analysis of over 200 applications. Advance Knowledge of professional tools for Network, Source Code Analysis and Web Application Testing. Providing remediations to the clients for the vulnerable issues found during the auditing of the website & Coordinating with the development team for issues closure
Why should you choose


Dataspace Academy

Degrees in cyber security are more popular than ever. Hackers and cyberterrorists have limitless chances to exploit individuals, government institutions, and even major corporations since we live in the digital age. Top companies are willing to pay a high price for cyber security professionals who can protect their data and eliminate vulnerabilities in order to defend against cyber attacks and security breaches. DataSpace Academy is bringing the opportunity to learn cybersecurity courses from expert professionals. Mentoring sessions with industry experts, as well as individualized attention in small groups of 5-6 students. Get hands-on experience by working on projects that are relevant to your industry.
We provide information about the latest IT sector development and also give them the chance of learning by doing. We train our students to identify vulnerabilities of a system and also the protective steps to counter the problem.
We have experienced faculties to help our students get the most extensive practical training in our certification course in ethical hacking.
We provide the information and skill to the students to excel in job interviews and build a successful career.
0

LPA

Highest Salary Offered
Testimonials
What Our Students Say About Us
Great Quality!
The ethical hacking Training is a very good course. This classes are very informative. I've learnt a lot of information about this and classes are very helpful. Thank you so much dataspace academy. Thank you.
Samapti Saha
Student, India
Good Responsiveness!
Data Space Security is a very good technical academy. It's work on data security domain. In this domain very less numbers of professionals are there. All the trainners are very knowledgeable in their domain and they are very friendly in nature. They have sent all the video tutorials after each class. I shall recommend that all the interested person should join the courses provided by the data space security pvt. Ltd.
Ritam Chatterjee
Student, India
Great Professionalism!
I am from telecom profession and Zero in cybersecurity. but after attend two days(7th to 8th Aug 21) EH boot camp and webinar on 9th Aug21, I've learnt a lot which is useful for my startup career in cybersecurity domain. It was Very helpful for everyone. I recommend DSS as a best learning Platform not an institute. Hope will meet in another boot camp/webinar. Thanks to all of DSS member for provide career guidance and opportunity to us.
Ayan Santra
Cyber security Analyst, India
Good Professionalism!
Pursuing ethical hacking training in this company. All are very supportive here. No doubt on training quality. They are starting from beginning so anyone can take this training easily, I am also from a general background. I am happy with this training & want to thanks everyone of DataSpace.
Deekshith Acharya
Student, India
Great Quality and Value!
I have enrolled for the training of ethical hacking. As they told me earlier yes it is an industrial training by industry experts. I took a free class first then I have joined for full course. They are providing flexible slot for everyone that's why I am doing this training or it will be very tuff for me. The sessions are really good & I can recommend to join my friends & everyone.
Somnath Dutta
Student, India
Great Coding!
I am a bca student & did python training from DataSpace Academy. The training quality is good no doubt on that. The most important thing which I have seen over here that they are providing good support to everyone as everything is ongoing through online. Almost everything is well & good here.
Shrimanta Jana
Student, India
Got any
Questions?
What is the definition of ethical hacking?

Ethical hacking is when a person is allowed to hack a system with the approval of the merchandise owner in order to find flaws in the system and then fix them.

What does a Certified Ethical Hacker make?

Penetration testers and security or cybersecurity experts earn an average of $87,000 a year, according to PayScale. CEHs can make up to $125,000 in specific cybersecurity professions, depending on where they live, their years of experience, and their degree.

What are the types of Ethical Hackers?

The types of Ethical hackers are :
Grey Box Hackers
Black Box Penetration Testers
White Box Penetration Testers

What are the tools used for ethical hacking?

The most popular ethical hacking tools are listed below:
John the Ripper
Metasploit
Nmap
Acunetix
Wireshark
SQLMap
OpenVAS
IronWASP

What are the different types of hacking?

Based on the category of being hacked, hacking is divided into different types as follows:
Website hacking
Network hacking
Email hacking
Password hacking
Computer hacking